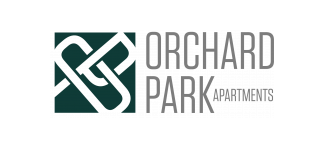 Your Review
Submit a Review

Resident Reviews
Nice, but hallways are always trashy
|

Recommended: Yes
Good Afternoon Bernadette, Thank you very much for the online review! We truly appreciate all feedback from residents so that we are always improving the property! I am so sorry that you had issues with the carpet during your move in time. I can assure you that we have all carpets professionally cleaned after each resident moves out however it is possible that we should have done an additional cleaning. I noticed that you and Regan are in the process of renewing the lease agreement! I would be happy to set up a free carpet cleaning as part of her renewal offer. Give us a call if this is something you would like to have done and we will get it scheduled! Sincerely, Hillary Dodwell Property Manager Orchard Park Apartments
Horrible staff member
|Recommended: Yes
Had horrible staff service from one member... We have been having problems with our neighbors an honestly feel like it's a racist issue against us.. Tried to talk with manager and she wasn't available so my husband spoke with an older woman.. She bluntly told him it was our fault for moving here in the first place especially since we have toddlers to live on the second floor... We have asked to be moved downstairs and we have to wait... Other staff members are great and friendly an are helpful... maintenance is great always on time... But my problem is still ongoing with this neighbor and still has not been resolved
Good Afternoon Amanda, I would like to sincerely apologize for your bad experience with our office staff and this will be immediately addressed with each member of our team. We strive to take care of all resident issues within a timely manner and I am upset that we have failed in this instance. I also want to reassure you that we are aware that you would like a ground floor, 2 bedroom apartment and will contact you as soon as one becomes available. Thank you again for making us aware of the situation and helping us make Orchard Park a better place to live. Sincerely, Hillary Dodwell Property Manager Orchard Park Apartments
Awesome place
|Recommended: Yes
The property and staff are wonderful, we have called this place home for the last 4 years and hope for many more. Keep up the awesome work guys
Matthew, We sincerely appreciate this review and hope to have you both as residents for a long time! I noticed you marked low on the noise section, are you having noise issues with your neighbor? Please let us know if it is ever above normal noise level and we will be happy to help resolve the issue! Thank You, Hillary Dodwell Property Manager Orchard Park Apartments
This is a nice place to live
|Recommended: Yes
Friendly staff, large closets, any problems are fixed right away.
Good Afternoon Laurie, We sincerely appreciate your online review! Please let us know if there is anything we can improve on in the future! Thank You, Hillary Dodwell Property Manager Orchard Park Apartments
A nice property
|Recommended: Yes
its a nice place with friendly staff
Good Afternoon Tony, Thank you very much for the kind review! I noticed that you marked low on Parking and Noise. You are welcome to contact the office of DPSA if you are ever experiencing excessive noise levels and we will be happy to help resolve the issue! Please let us know if there is anything we can improve on in the future! Sincerely, Hillary Dodwell Property Manager Orchard Park Apartments
Good but has it's issues|Recommended: NoThe Good these apartments are beautiful. I enjoyed living here with such sweet neighbors. Maintenance always came in a timely fashion to fix whatever needs we may have had. Neighbors are really kind and open. The Bad Can be noisy at times due to neighbors. Always new management, or someone different in the office, and they don't always get back to you. The Ugly Had 2 packages in the office that was food, spoiled because we never received a note in our mail box. My license plate was stolen, and someone broke my window trying to get into my car. I told them about it and they basically said tough luck. For a place that promotes safety and security, for something to happen to my car twice, I didn't feel secure at all. And lastly, a friend of mind was being stalked by one of the groundskeepers and when she told the office about it once again it was, tough luck. Overall, I'm happy to be moving from this side of town and wouldn't want to live here again.
Tenant|Recommended: YesHusband and I have been living here for 3 years and it has been a wonderful experience. Pros Superb staff, quiet area, well lit parking lots, great facilities, dog park, wonderful living space, storage area on decks, clean and well kept. Cons internet is not that good. One suggestion I would like to make is There seems to be a lot of space for a volleyball court. -
Clean friendly and comfortable
|Recommended: Yes
I love living at orchard park. The grounds are clean maintenance is quick and staff is helpfull. I never hear my neighbors or there pets.
Good Morning Taylor, We really appreciate your online review! Please let us know if there is anything we can improve on in the future! Sincerely, Orchard Park Staff
Best Apartments in Springfield Based on Price
|Recommended: Yes
The apartment has a wonderful secluded feel. I felt as if I were in a safe, quiet area vs. the center of Springfield. The amenities provided were a really great perk to living here. I had numerous problems with internet, but that is expected with any apartment. Overall, I really enjoyed living here and will be sad to go.
Good Afternoon Bradyn, Thank you so much for the kind review. We really appreciate all feedback we recieve from our residents and strive to correct issues as they arise. I noticed that the Orchard Park Staff got a slightly lower rating, is there a particular incident that you are unhappy with or anything that you believe we can improve on? Thank you again and we are sad to see you leave! Sincerely, Hillary Dodwell Property Manager Orchard Park Apartments
NICE|Recommended: YesI would tell people that people that live there are very nice, but parking is not good for people that have trucks and the dog bags should not be in the grass and people don't pick up dog poop
Good Apartment Experience|Recommended: YesWe lived at Orchard Park for a year and only had minimal issues. Sometimes we would hear our neighbors but we understand we are living in apartments and that will be an issue anywhere. Living on the top floor really helped reduce noise. The apartments are really energy efficient, our utility bill was half of what our previous living has been. However there are a lot of water issues as of lately, the water is off and being worked on about once a month due to broken pipes or leaks. We lived in the back of the complex and had no problems parking but I know others may have had more issues in the center of the complex. The grounds are always kept nice. We love the dog park The dog park is a great place for our dog to burn off some energy and the other dogs are great. They have a hard time keeping grass in there though occasionally it can be pretty muddy. Overall we have had a good experience.
Great but you can barely find a parking spot.|Recommended: YesOverall this is a super nice place. The staff is supurb, facilities are top notch, and the workout room is the best in any apartment I've ever lived in. The only downside is you can never find a parking spot. For someone who works nights, I have to park a long ways from my apartment and walk to the apartment.
I think that this place is very nice and well kept.|Recommended: Yesi really like this apartment duplex. The staff is very nice and know how to do their jobs.
Decent Place To Live|Recommended: YesNice looking place to live and the maintenance responds in a fair amount of time when work orders are put in. Only complaint is that there is little to no sound proofing between floors, so we can hear our downstairs neighbors' sound system and we can only assume they can hear us walking across the apartment. Sound proofing between apartments next to each other is great, though.
Quality, Affordable Apartments|Recommended: YesIf you're looking for a safe environment, wonderful amenities, and a pet friendly atmosphere at a reasonable price then look no further. Orchard Park Apartments has security, cable and internet, and even a park for you furry friend. In my experience, this is the best apartments I have ever lived in.