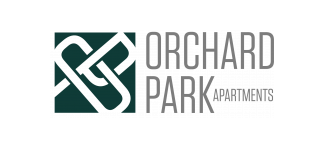 Your Review
Submit a Review

Resident Reviews
Great place to live
|

Recommended: Yes
Hi Helen, Thank you so much for the review! I love hearing the good things about the property but its also so important for us to hear ways in which we can improve! Unfortunately, the upstairs apartment does have plank flooring throughout so I think that might be the reason for the increased noise level. In the future, we will not do that again for upper floor apartments. Also, the covered Gazebo at the dog park is something I had not heard before from any other resident and I think its a great idea! I will definitely recommend that as a property improvement! Thanks again, Hillary Dodwell Property Manager Orchard Park Apartments
Great place to live
|Recommended: Yes
Love having the dog park and the pool. The apartment has a very nice kitchen and the only thing I don't actually like is the carpet. Very happy here.
Hi Kelsey, Thank you very much for your review! We love hearing what you enjoy about the property and please let us know if there is anything in the future that we can improve on. Sincerely, Orchard Park Staff
These apartments are modern, clean, well kept and in safe
|Recommended: Yes
I've lived here for 4 months and have so far been pleased with my apartment, property management and amenities. I reside in a studio, which I am very pleased with. Down-sizing from a one bedroom in a different complex to these, I was concerned about the amount of space I would have. This studio is the perfect size for me being a college student who actually has furniture . Even though the property is 8 yrs old, it feels like new with modern flooring, carpet, fixtures and neutral wall color. The amenities are great, i.e. cable, internet, pool, fitness center, dog park, smoothie bar..HOWEVER, for such a big property, and so many units, the pool is a little small, the tanning beds always seem to have issues, and my dog gets fleas every time I bring him to the dog park. Also, I can hear through my walls at times and always can hear my neighbors footsteps up and down the stairs. Besides that, I am very pleased to live here and feel safe.
Good Morning Savannah, Thank you very much for the review. We certainly love hearing what you like about the property but its also important for us to hear what we can improve on, so thank you for that. I do agree that the pool is a little bit small for the size of the property, maybe in the future we can see about getting a second pool on the property. We recently got a new tanning bed and if you would like to use that please stop by the office so that one of our staff members can let you in to the room! I am most concerned about the issue of fleas at the dog park. We do have the dog park area sprayed for fleas and ticks on a monthly basis during the spring and summer months so I hate to hear that you are still having issues. Has that been an issue this summer for you? If so, please let me know and I will look into the exact treatment we use to see if there is a better alternative. Thank You, Hillary Ellison Property Manager Orchard Park Apartments
Love this property
|Recommended: Yes
Great community, very pet friendly and has been the best rental community I have had ever
Good Morning Jennifer, Thank you so much for the wonderful review! We certainly love hearing what you like about the property and if there is anything in the future that we can improve on, please let us know! Sincerely, Orchard Park Staff
Everyone is very friendly
|Recommended: Yes
Everyone is really nice. The outdoors are always kept up. Have amazing amenities
Mary, Thank you so much for the review! We certainly enjoy having you here! Sincerely, Orchard Park Staff
Not pleased|Recommended: NoWe have lived at Orchard Park for 3 years and have been relatively happy. BUT, recently, any time we want to open our deck patio door for some fresh air, we have to close it immediately because our neighbors below us smoke constantly and it floats right on up to us My wife and oldest son have asthma so it's not just because we can't stand the smell. It's a health hazard, too. Then, the office claimed that our renters insurance expired, when it had not, and charged us their insurance and said they wouldn't credit it back, even though we proved that our policy did not expire
Don't mind the Cockroaches|Recommended: NoThese are nice apartments, nice amenities but nearly everyone I talked to, in different buildings had a problem with roaches. They had to have my apartment sprayed twice in the first month and wouldn't work with me to get out of my lease. I continued to see roaches throughout my time living there. I know you would assume I don't keep a clean house but I live quite the opposite I liked everything else about these apartments except for that and because of that I wouldn't recommend and I wouldn't live here again.
Good all around.|Recommended: YesGreat place Especially for pets.
Very happy|Recommended: YesThe apartment is good size, complex is well kept and staff is very professional and friendly
A wonderful place to live|Recommended: YesAfter living in college-area apartments for so many years, this is above and beyond just a nice change. I'm so happy to be here and I enjoy every moment in my home at Orchard Park.
The property is awesome|Recommended: YesThe overall atmosphere of Orchard Park is great It is family friendly, and well maintained. We love our apartment
Decent place for starting out on your own|Recommended: YesI enjoy living here for the most part.The grounds and apartments themselves are nice and well maintained. Plenty of space and very pet friendly. However, the office is slow to respond to problems even after security has been called and it is hard and costly to move into another apartments if you are not happy with the one you currently live in.
Enjoyed living at Orchard Park Apartments.|Recommended: YesI would suggest living here if I had to move to an apartment again I would rent here again. Staff is courteous and professional. Any problem I had was addressed promptly. Staff goes out of their way to make you feel comfortable
I love living here|Recommended: Yeswe have all the amenities that i love. the grounds are well taken care of. i have always been pleased with everything here. i can hear my neighbors at times but that doesnt bother me. i have been here for 4yrs and have no plans of leaving.
Nice place to live|Recommended: YesUpdated relatively new, clean, quiet, reasonably priced, easy access to I-44, large outdoor fenced dog park walking path. 1 Laundry Room 1 Pool Seperate fee for fitness center use, equipment not in great condition. Mail boxes located quite a ways away from some apartment buildings