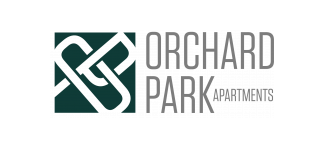 Your Review
Submit a Review

Resident Reviews
Clean friendly and comfortable
|Recommended: Yes
I love living at orchard park. The grounds are clean maintenance is quick and staff is helpfull. I never hear my neighbors or there pets.
Good Morning Taylor, We really appreciate your online review! Please let us know if there is anything we can improve on in the future! Sincerely, Orchard Park Staff
Best Apartments in Springfield Based on Price
|Recommended: Yes
The apartment has a wonderful secluded feel. I felt as if I were in a safe, quiet area vs. the center of Springfield. The amenities provided were a really great perk to living here. I had numerous problems with internet, but that is expected with any apartment. Overall, I really enjoyed living here and will be sad to go.
Good Afternoon Bradyn, Thank you so much for the kind review. We really appreciate all feedback we recieve from our residents and strive to correct issues as they arise. I noticed that the Orchard Park Staff got a slightly lower rating, is there a particular incident that you are unhappy with or anything that you believe we can improve on? Thank you again and we are sad to see you leave! Sincerely, Hillary Dodwell Property Manager Orchard Park Apartments
NICE|Recommended: YesI would tell people that people that live there are very nice, but parking is not good for people that have trucks and the dog bags should not be in the grass and people don't pick up dog poop
Good Apartment Experience|Recommended: YesWe lived at Orchard Park for a year and only had minimal issues. Sometimes we would hear our neighbors but we understand we are living in apartments and that will be an issue anywhere. Living on the top floor really helped reduce noise. The apartments are really energy efficient, our utility bill was half of what our previous living has been. However there are a lot of water issues as of lately, the water is off and being worked on about once a month due to broken pipes or leaks. We lived in the back of the complex and had no problems parking but I know others may have had more issues in the center of the complex. The grounds are always kept nice. We love the dog park The dog park is a great place for our dog to burn off some energy and the other dogs are great. They have a hard time keeping grass in there though occasionally it can be pretty muddy. Overall we have had a good experience.
Great but you can barely find a parking spot.|Recommended: YesOverall this is a super nice place. The staff is supurb, facilities are top notch, and the workout room is the best in any apartment I've ever lived in. The only downside is you can never find a parking spot. For someone who works nights, I have to park a long ways from my apartment and walk to the apartment.
I think that this place is very nice and well kept.|Recommended: Yesi really like this apartment duplex. The staff is very nice and know how to do their jobs.
Decent Place To Live|Recommended: YesNice looking place to live and the maintenance responds in a fair amount of time when work orders are put in. Only complaint is that there is little to no sound proofing between floors, so we can hear our downstairs neighbors' sound system and we can only assume they can hear us walking across the apartment. Sound proofing between apartments next to each other is great, though.
Quality, Affordable Apartments|Recommended: YesIf you're looking for a safe environment, wonderful amenities, and a pet friendly atmosphere at a reasonable price then look no further. Orchard Park Apartments has security, cable and internet, and even a park for you furry friend. In my experience, this is the best apartments I have ever lived in.
Orchard Park|Recommended: YesThe grounds are very nice. The staff are incredibly nice and helpful. It's quiet and peaceful place to live and I'd recommend it to anyone.
Enjoy the apartment|Recommended: YesI have lived here about 5 months and it has been a good experience. The staff is pleasant and helpful. The maintenance has been completed very quickly each time I have created a ticket.
Orchard Park
|Recommended: Yes
I really love living here
Hi Hope, Thank you very much for the kind review! We certainly appreciate hearing that and please let us know if their is every anything that we can improve on in the future! Thanks again, Hillary Dodwell Property Manager Orchard Park Apartments
Best apartment we have lived in.
|Recommended: Yes
Convenient
Hi Sean, Thank you very much for the kind review! We certainly love hearing that and I do agree that the parking situation around your building can be difficult at times. I will be sure to look into that and see if their is anything that we can do! Please let us know if their is anything else that we can improve on in the future! Thank You, Hillary Dodwell Property Manager Orchard Park Apartments
Nice Apartments, poor business.
|Recommended: No
The apartments are very comfortable and nice. All the staff and maintainence men are very friendly. The company seems to nickle and dime you a bit, though, and we dislike not knowing what rent will be every month. Their resident portal is good when it works, but there is no grief for you when it's not working correctly.
Hi Kayla, Thank you very much for the review because I always want to hear ways that we can improve the property. Can you tell me what issues you are having with the resident portal? I would like to address them with our software company and see if it is something we can resolve. Also, I noticed that you gave maintenance a low score. Did you have a bad experience with one of our Service Technicians or is there an ongoing issue in your apartment that I need to be aware of? Thanks again, Hillary Dodwell Property Manager Orchard Park Apartments
A nice and great place to live.
|Recommended: Yes
That everything is top notch and the prices are great.
Hi Michael, Thank you very much for the kind review! I always love hearing when tenants enjoy the property and please let us know if their is anything we can improve on in the future! Thanks Again, Hillary Dodwell Property Manager Orchard Park Apartments