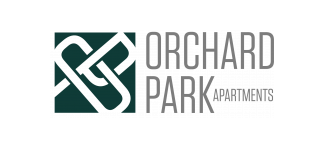 Your Review
Submit a Review

Resident Reviews
Great for families and college students alike
|

Recommended: Yes
Pleasant Stay
|Recommended: Yes
Great place for two college students. Simple living, spacious apartment. Pets on the grounds wasnt an issue for us. Very nice amenity have courts and huge grass area to play outside on. Enjoyed living there for two years.
Thomas, we greatly appreciate your review and your time spent at Orchard Park!
I love living here|Recommended: YesI really do not have any complaints except for parking. That is a minor thing so not to concerned about it. I love the apartment itself and I haven't really had any problems with noise at all.
Convenient|Recommended: YesI have gotten two violations on the second it stated the third results in an eviction process as my lease started the end of July it is currently the end of Augusta for a 12 month lease. All the violations had no warnings to them the first one was for noise that wasn't confirmed second one was for a dog I was sitting for the weekend sitting being the key word and they left a notification at my door while I was at work to let me know the dog I was sitting was not on my lease so I have to pay the pet fee the dog has literally been in my apartment for half a day. At this point the staff if totally inconsiderate but it is a convenient location which is why I am currently residing at Orchard Park.
Good amenities, but really thin walls. I can hear the words of my downstairs neighbors music.
|Recommended: Yes
Nice staff and a lot of things to do for fun.
Thank you for the review Denise! If you ever feel like the noise is excessive, please don't hesitate to contact the office or our security patrol.
Horrible maintenance|Recommended: NoI would tell then the apartments are beautiful however the staff is bit around and the maintenance will never fix anything
Great
|Recommended: Yes
Everyone is always very nice and helpful whenever there is an issue. The grounds are very well kept and they stood out to my roommate and I. I always speak highly of the complex.
Thank you for your review Marilyn! Please let me know if there is anything we can do for you!
Best in Town
|Recommended: Yes
Honestly I love living towards the outer part of town. It's quite and safe and gives me peace of mind knowing that security patrols nightly. Its accessible from the highway as well as road from town.
Thank you for the review Thomara! We appreciate you choosing Orchard Park as the place you call home!
Good|Recommended: YesNice place to live.
Orchard Park was a nice place to live.|Recommended: YesI enjoyed my time at Orchard Park, one of my favorite things is the amount of people with pets. It was nice for my dog to be able to be well socialized. The only problem was that not all people are polite about cleaning up after their dogs. The staff was always friendly and helpful
Great Place|Recommended: YesGreat Place
A nice, clean, safe place to live
|Recommended: Yes
It is a nice place to live family orientated with great amenities. Staff and maintenance are helpful and responsive.
Thank you for taking the time to leave a review! We appreciate your residency at Orchard Park. Please let us know if there is anything we can do to make your time here more enjoyable.
Orchard Park is one of the Best places to live
|Recommended: Yes
Orchard Park is awesome A wonderful place to live Friendly staff and neighbors
Robyn, we greatly appreciate your review and appreciate you choosing to make Orchard Park home for you and your family!
It is a really nice neighborhood, the employees are really helpful, and I feel safe here.|Recommended: YesIt feels like home. There is a lot of stuff to do and its for a good prize.
Awesome Apartments
|Recommended: Yes
Living here is awesome. We have a awesome view from our balcony and the front desk has awesome smoothies. Rent is not that expensive and electric is affordable. Just a overall great place to live.
We greatly appreciate the review Connor! We are glad you chose Orchard Park as your home.