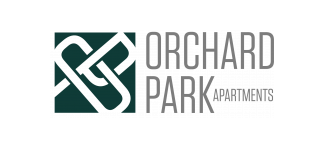 Your Review
Submit a Review

Resident Reviews
Great
|

Recommended: Yes
Thank you for your review Marilyn! Please let me know if there is anything we can do for you!
Best in Town
|Recommended: Yes
Honestly I love living towards the outer part of town. It's quite and safe and gives me peace of mind knowing that security patrols nightly. Its accessible from the highway as well as road from town.
Thank you for the review Thomara! We appreciate you choosing Orchard Park as the place you call home!
Good|Recommended: YesNice place to live.
Orchard Park was a nice place to live.|Recommended: YesI enjoyed my time at Orchard Park, one of my favorite things is the amount of people with pets. It was nice for my dog to be able to be well socialized. The only problem was that not all people are polite about cleaning up after their dogs. The staff was always friendly and helpful
Great Place|Recommended: YesGreat Place
A nice, clean, safe place to live
|Recommended: Yes
It is a nice place to live family orientated with great amenities. Staff and maintenance are helpful and responsive.
Thank you for taking the time to leave a review! We appreciate your residency at Orchard Park. Please let us know if there is anything we can do to make your time here more enjoyable.
Orchard Park is one of the Best places to live
|Recommended: Yes
Orchard Park is awesome A wonderful place to live Friendly staff and neighbors
Robyn, we greatly appreciate your review and appreciate you choosing to make Orchard Park home for you and your family!
It is a really nice neighborhood, the employees are really helpful, and I feel safe here.|Recommended: YesIt feels like home. There is a lot of stuff to do and its for a good prize.
Awesome Apartments
|Recommended: Yes
Living here is awesome. We have a awesome view from our balcony and the front desk has awesome smoothies. Rent is not that expensive and electric is affordable. Just a overall great place to live.
We greatly appreciate the review Connor! We are glad you chose Orchard Park as your home.
Good, but be mindful|Recommended: YesOur experience was pretty good at Orchard Park. The rates are better than most places in Springfield. Some of the staff are helpful, but there seems to be a very high turnover rate in the office. It is important to consider the part of town into which you would be moving before living here. There have been many, many break-ins and incidents for which police were required to be on the property. This comes with the neighborhood.
Relaxing and Convenient
|Recommended: Yes
I love living here. Plenty of privacy and very classy, quiet community.
We appreciate the feedback Shaelyn! Please let us know if there is anything we can do to make your time at Orchard Park more enjoyable.
Very poor hospitality|Recommended: NoMaintenance is the only aspect that keeps this property alive. They are quick, friendly, and respectable. The office however has no hospitality skills. I have had many problems with getting mail and packages. They say they don't have my packages when they do and never go above and beyond to look further in the mailroom. Instead, they only check the computer system to determine if they have packages which has a rep for being faulty in the past. The only reason I was able to get my packages was by personally asking them to look further and further. Another issue pertains to using the office phone. I had problems with my cell phone and asked the older lady if I could make a phone call with their phone which she was hesitant to let me do until I asked other employees in the office to override her decision. Lastly, I have had issues with late fees on rent. I signed a document at the office stating that I have moved out early and even turned all my keys in. Regaurdless of this, they still decided to send late fee notices to the apartment rather than my email which backfired on me with late fees pilling up due to not receiving the notices. I have a bachelors degree in hospitality and I can assure you that these people have absolutely little to no skills in this field which is known for putting customers first.
Very cozy Layouts|Recommended: YesLove these apartments. the only thing is that you can and will hear your neighbors. And hope you don't get a smoker above you because you can't open your door then unless you want smoke in your apartment.
Good Apartments|Recommended: YesVery nice and clean Apartments
Great Management
|Recommended: Yes
The management is the best Great attitudes, friendly and great service. They actually served breakfast curb side this morning for their tenants I love the Pet Friendly environment the management does what it can to keep the waste to a minimum when tenants don't mind their manners and pick up after their pet. I can hear the neighbors above me, but that goes with apartment living. Overall I give this complex an A
Thank you for the feedback! We appreciate having you as a tenant. Please let us know if you have any other questions, comments or concerns going forward.