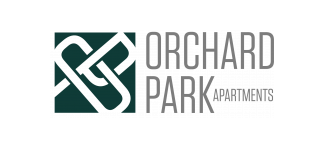 Your Review
Submit a Review

Resident Reviews
The property is very nice and roomy.
|

Recommended: Yes
Friendly, clean, and comfortable.
|Recommended: Yes
On the outside, the apartments hold a friendly and inviting atmosphere. It is a safe place where packages aren't misplaced, children can ride bikes, and one can drive in and out without any traffic or difficulty. The inside, holds a home-like feel and provides a way to easily achieve comfortable.
Thank you for your review, Hannah!
Perfect place to live in|Recommended: YesLove that I made the choice to move here. The apartment is great, love the spacious rooms and the fact that I could have my fur babies with me. The doggie Park has been great to take them to everyday. My neighbors have been very kind and friendly. The Staff here is very kind and helpful as well. I recommend this apartment complex most definitely.
A great place to live
|Recommended: Yes
I love living here and have had nothing but good experiences with staff and management.
Thank you for your review, Shelby!
Great upkeep and fast resolution
|Recommended: Yes
So far yes
Thank you for your review Jennifer!
Newcomer
|Recommended: Yes
It is a clean place to start. I'm still new so I don't know much but it is a good place to start.
Thank you for your review Hannah!
Great place, except for the internet|Recommended: YesIt's nice. Quiet and fairly friendly. Usually good parking and great amenities. The internet can get really slow though
Overall good place to live|Recommended: YesI feel like the kitchen sinks could be bigger. It would be awesome to have a better, less loud dishwasher. The shower fixture is kind of crappy and the toilets are very small and too close to the bathtub but other than that it is great
Quiet and Clean|Recommended: YesOnly lived here a week but so far like how quiet the place is and how prompt problems have been fixed
This place is great
|Recommended: Yes
It feels like I'm living in a five star hotel, but it's my house
Riley, we appreciate your review and are very happy to hear you like your apartment! Please let me know if there is anything we can do while you are here. -Jenna Miller Property Manager
BEST PRICE FOR AMOUNT OF AMINITIES.
|Recommended: Yes
No where in Springfield can you find this many square feet with so many cool perks for the price. I am very pleased.
Thank you so much for your feedback and for choosing to make your home with us at Orchard Park!
It's Great
|Recommended: Yes
It's Great
Thank you for your review Sam! So glad to hear that you are enjoying your home with us!
Great first apartment|Recommended: YesEveryone is helpful and friendly. Maintenance orders are always completed quickly. The dog park is great. Lots of amenities like the pool and gym. This is my first apartment and I've been very pleased, especially for the price after shopping around
Best apartment
|Recommended: Yes
Comfortable, convenient, amazing
Thank you Armando! We appreciate your review!
Pleasant and relaxing|Recommended: YesQuite early to review on this....its been just 4 days