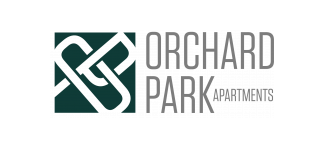 Your Review
Submit a Review

Resident Reviews
Safe, clean, but extremely thin walls where neighbors are very loud
|

Recommended: Yes
Apartment review|Recommended: YesThe management is great, the environment is friendly. Every time I've called maintenance they've been able to come the same day....usually within just a couple of hours. I feel safe with security on duty and our property fenced. One of the only things is my upstairs neighbors are loud just about any time of day or night. They don't seem to have a set schedule and have pets that bark at everything.
Wonderful|Recommended: YesAll of the staff maintenance office are so helpful and caring. We moved here Springfield from Fort Worth, TX - sight unseen in Jan 2018. Pictures online definitely match We couldn't be happier. Of course with any complex you will be able to hear the people above you. Super pet friendly.
I think it's a great place to live at. Te environment it's really good
|Recommended: Yes
It's relaxing and a great place to live
Thank you for your review, Darren!
This property is overall okay for the money's worth. I have not had a whole lot of problems.|Recommended: YesLiving here is good for the most part. I feel safe and comfortable since I have lived here the past 1-2 months. I don't like that a few of my neighbors are smokers, and the smell of smoke fills our apartment, especially the bathroom. That is my main negative feedback at this time. However, the staff seems to be friendly.
Great living|Recommended: YesPrice is kinda high for the area but it is worth it
Nice quiet community|Recommended: YesThe staff is very nice and are so welcoming to dogs Great little community and the interstate noise is not a problem.
Very nice property, needs just a little help|Recommended: YesIt is a nice apartment complex, staff is responsive, but needs a little help in upkeep.
Good place to live|Recommended: YesGood place to live, easy to pay rent online, clean, updated, and great place to be with a dog.
Constantly changing for the better
|Recommended: Yes
you couldn't find a better place to live for the money and space.
Thank you for your review!
Great
|Recommended: Yes
It's very enjoyable You rarely hear the neighbors, unless it's dogs barking. And everyone seems to be friendly. And I love the dog park for my pups
Thank you for your review, Hannah!
Nice people to work with
|Recommended: Yes
We've enjoyed living here overall however, the quality of workmanship and materials used in building the complex could be greatly improved, especially considering the cost of rent, etc. The maintenance workers are very quick to fix or fill maintenance orders, which is helpful. Overall, from what we've heard of other apartment complexes, this one is average in spite of the additional amenities that are included.
Thank you for your review, Cynthia!
Perfect for a college student
|Recommended: Yes
I'm a college student and I love living here The apartment was clean and immaculate when I first moved in. Nothing has ever broken or stopped working. The staff is very friendly and understanding whenever an issue arises.They take noise complaints very seriously. Chuck, the maintenance man, is knowledgeable and always does a good job. The interior is beautiful and homey. Me and my cats love it.
Thank you for your review, Quintin!
I love living here|Recommended: YesI have had a great experience living here except for a few noisy neighbors.The apartments fortunately take noise complaints very seriously. The maintenance man Chuck is fantastic and always gets the maintenance request done right the first time. The staff is kind and friendly. They've been understanding to anything that's come up and never made me feel like a burden. The walls are thin but that is standard to most apartments. It is what it is. The interior is beautiful with updated black appliances and it feels homey inside them. I've lived in a studio and you get more square footage here than pretty much anywhere else in Springfield for the price and quality. I have no real complaints besides noisy neighbors from time to time. I would recommend someone who thinks this will bother them to get a unit on the first floor. You won't hear voices or the majority of the neighbor noise besides someone occasionally walking. When I first moved in the apartment was clean It smelled and looked brand new. That's a huge plus for me. Everything in the apartment works and is immaculate.Nothing has ever really broken.I would love it even more if the breezeways were enclosed.
I like this property.
|Recommended: Yes
This is a convenient place to live while going to school.
Thank you for your review, Garrett!