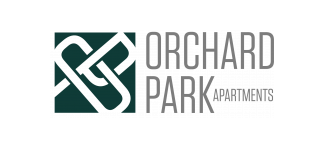 Your Review
Submit a Review

Resident Reviews
Nice quiet community
|

Recommended: Yes
Very nice property, needs just a little help|Recommended: YesIt is a nice apartment complex, staff is responsive, but needs a little help in upkeep.
Good place to live|Recommended: YesGood place to live, easy to pay rent online, clean, updated, and great place to be with a dog.
Constantly changing for the better
|Recommended: Yes
you couldn't find a better place to live for the money and space.
Thank you for your review!
Great
|Recommended: Yes
It's very enjoyable You rarely hear the neighbors, unless it's dogs barking. And everyone seems to be friendly. And I love the dog park for my pups
Thank you for your review, Hannah!
Nice people to work with
|Recommended: Yes
We've enjoyed living here overall however, the quality of workmanship and materials used in building the complex could be greatly improved, especially considering the cost of rent, etc. The maintenance workers are very quick to fix or fill maintenance orders, which is helpful. Overall, from what we've heard of other apartment complexes, this one is average in spite of the additional amenities that are included.
Thank you for your review, Cynthia!
Perfect for a college student
|Recommended: Yes
I'm a college student and I love living here The apartment was clean and immaculate when I first moved in. Nothing has ever broken or stopped working. The staff is very friendly and understanding whenever an issue arises.They take noise complaints very seriously. Chuck, the maintenance man, is knowledgeable and always does a good job. The interior is beautiful and homey. Me and my cats love it.
Thank you for your review, Quintin!
I love living here|Recommended: YesI have had a great experience living here except for a few noisy neighbors.The apartments fortunately take noise complaints very seriously. The maintenance man Chuck is fantastic and always gets the maintenance request done right the first time. The staff is kind and friendly. They've been understanding to anything that's come up and never made me feel like a burden. The walls are thin but that is standard to most apartments. It is what it is. The interior is beautiful with updated black appliances and it feels homey inside them. I've lived in a studio and you get more square footage here than pretty much anywhere else in Springfield for the price and quality. I have no real complaints besides noisy neighbors from time to time. I would recommend someone who thinks this will bother them to get a unit on the first floor. You won't hear voices or the majority of the neighbor noise besides someone occasionally walking. When I first moved in the apartment was clean It smelled and looked brand new. That's a huge plus for me. Everything in the apartment works and is immaculate.Nothing has ever really broken.I would love it even more if the breezeways were enclosed.
I like this property.
|Recommended: Yes
This is a convenient place to live while going to school.
Thank you for your review, Garrett!
The property is very nice and roomy.|Recommended: YesDo not get furnished apartments, if you can avoid it. Low quality furniture and overpriced if damaged. Carpet is very cheap and wears out easily. Otherwise, the apartments are cute, spacious, lovely decor. Staff is very nice, tenants are nice besides the people who were living above us unfortunately.
Friendly, clean, and comfortable.
|Recommended: Yes
On the outside, the apartments hold a friendly and inviting atmosphere. It is a safe place where packages aren't misplaced, children can ride bikes, and one can drive in and out without any traffic or difficulty. The inside, holds a home-like feel and provides a way to easily achieve comfortable.
Thank you for your review, Hannah!
Perfect place to live in|Recommended: YesLove that I made the choice to move here. The apartment is great, love the spacious rooms and the fact that I could have my fur babies with me. The doggie Park has been great to take them to everyday. My neighbors have been very kind and friendly. The Staff here is very kind and helpful as well. I recommend this apartment complex most definitely.
A great place to live
|Recommended: Yes
I love living here and have had nothing but good experiences with staff and management.
Thank you for your review, Shelby!
Great upkeep and fast resolution
|Recommended: Yes
So far yes
Thank you for your review Jennifer!
Newcomer
|Recommended: Yes
It is a clean place to start. I'm still new so I don't know much but it is a good place to start.
Thank you for your review Hannah!