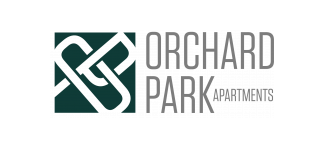 Your Review
Submit a Review

Resident Reviews
Great place to be
|

Recommended: Yes
Quality Staff|Recommended: NoOrchard Park hires staff who address the needs and concerns of residents promptly and professionally. This is a great community for a family and it is very pet friendly.
One of the best maintained complexes in Springfield.|Recommended: YesIt's great if you can sleep through car alarms.
Good community to live in|Recommended: YesQuite and away from most of the city traffic.
So far so good|Recommended: YesGreat location
Overall, a Great Place to Live|Recommended: YesThe apartment unit itself is very nice. They have great appliances, fixtures, counters, floors, and layouts. The main problem is noise from other neighbors. When we lived on the second floor we heard every footstep and noise our upstairs neighbors would make. And living on the fourth floor, while it is still better, we still sometimes can hear the occasional bass music from neighbors, along with kids running and screaming in the afternoons. The only other complaint is the stairs. Even after they were power washed, they are still extremely dirty with black stains, melted candy, and just overall trash left laying on them. We love the amenities here though. The disc golf course is awesome, as well as the tennis court and basketball court.
We have enjoyed our time here.|Recommended: YesOrchard Park continues to invest in their community. Whether that is through new fencing, sidewalks, power-washing, new parking striping, etc. After a year they seemed a but pushy to renew your release or threatened to increase your monthly rent. However, with all the amenities that Orchard Park has to offer, I recommend this property as a great place to live. Close to the highway and able to reach any point in the Springfield community in under 20min drive.
It's a nice property.|Recommended: YesIt is a nice community. Dogs are very welcome and made to feel comfortable. The lawn care is below expectations. Maintenance issues are addressed immediately.
Nice place|Recommended: Yesnice place to live, no problems with neighbors. quiet place
Safe, clean, but extremely thin walls where neighbors are very loud|Recommended: YesFor the price it is great. It was safe for the most part and clean. The only complaint are the neighbors who are loud at all hours of the day and when reported to the office, they did not help.
Apartment review|Recommended: YesThe management is great, the environment is friendly. Every time I've called maintenance they've been able to come the same day....usually within just a couple of hours. I feel safe with security on duty and our property fenced. One of the only things is my upstairs neighbors are loud just about any time of day or night. They don't seem to have a set schedule and have pets that bark at everything.
Wonderful|Recommended: YesAll of the staff maintenance office are so helpful and caring. We moved here Springfield from Fort Worth, TX - sight unseen in Jan 2018. Pictures online definitely match We couldn't be happier. Of course with any complex you will be able to hear the people above you. Super pet friendly.
I think it's a great place to live at. Te environment it's really good
|Recommended: Yes
It's relaxing and a great place to live
Thank you for your review, Darren!
This property is overall okay for the money's worth. I have not had a whole lot of problems.|Recommended: YesLiving here is good for the most part. I feel safe and comfortable since I have lived here the past 1-2 months. I don't like that a few of my neighbors are smokers, and the smell of smoke fills our apartment, especially the bathroom. That is my main negative feedback at this time. However, the staff seems to be friendly.
Great living|Recommended: YesPrice is kinda high for the area but it is worth it