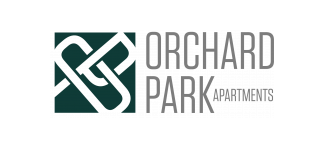 Your Review
Submit a Review

Resident Reviews
I enjoy living in this apartment community.|Recommended: YesThe office staff have always been helpful and patient. The apartments themselves are well maintained. The two main constructive comments I have are I can hear my neighbors all too well and the internet goes down at least a couple times a week.
Friendly place to live|Recommended: YesI would tell them it is a great place to live and it reasonably priced for all the amenities you get with renting.
Overall wonderful experience with some downfalls|Recommended: YesThis was my first apartment and I have had a wonderful experience. I loved they have a dog park and poop bags/cans, the staff is always very friendly, and the layout was pretty nice. There are only two complaints I have about my experience: 1) the fitness room, and 2) rent/utility payment. There is always something that is broken in the fitness room. The whole time I was there the only ab/back machine was broken and at one point one of the ellipticals and treadmills were not working. As for paying rent, the majority of the time I chose to pay by check. There were several times where I would put my check in the drop box at the office several days before the 1st and my account would not show I paid until the 3rd. At one point I had to call on the 2nd of the month about this as I was afraid they may not have checked the box and I would be charged a late fee. Also, I feel like the water/sewer bill has no rhyme or reason. I noticed my bills were the highest for months that I was not even in my apartment for a period of time. Overall, I would not let that stop me from renting here again if I were staying in the area.
Great Choice in Apartment Living|Recommended: YesI have no complaints of the staff, grounds keeping, amenities & availability of ground level apartment I rented for 6 months. I utilized maintenance on occasion & they were always prompt and communicative. Michelle, Hillary & Jessi are the 3 I worked w/ the most and they were always helpful, courteous & attentive to my needs or questions. The only complaint I would have were the neighbors above me that fought intensely in every fashion of the word. Due to the protective laws that pertain to renter s, there really isn t much that can be done to harness such behavior. All in all, I would rent here again and recommend to other s.